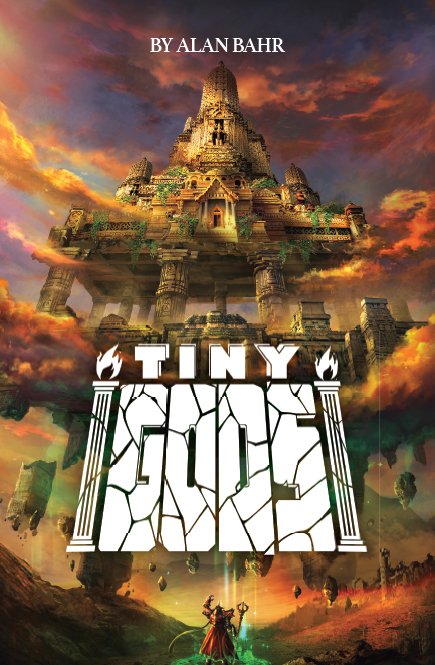 AWESOME POWER, ITTY-BITTY BOOK!
Take on the role of divine beings in this TinyD6 supplemental book. You'll get access to a micro-game subsystem about creating settings, as well as new TinyD6 Archetypes for playing Demigods, and rules for powerful conviction points.
Tiny Gods is a fully playable game, from setting creation to inhabiting divine beings, but it benefits from being paired with a fully TinyD6 game, to incorporate the divine potential of this book into your existing campaign!
You can get the game now! Simply click on either the DriveThruRPG image or the Gallant Knight Games logo to be taken to those webstores!